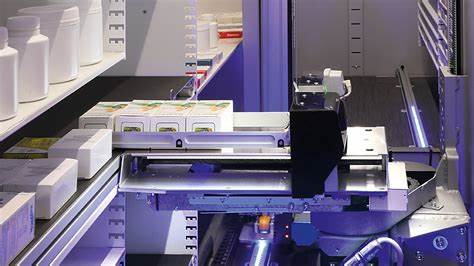 EvoTec Pharmacy Atomation Robot
Robotic system for the automatic storage and dispensing of medication, especially useful for dispensing to outpatients.
Possibility of being equipped with an "Eload" automatic loading module.
It increases storage capacity and improves workflow.
Automatic inventory updating.
Possibility of incorporating elements as required.
Automatic adjusting of shelf size and format in accordance with loading requirements.
https://www.swisslog-healthcare.com/en-us/products-and-services/pharmacy-automation/evotec-pharmacy-automation-robot