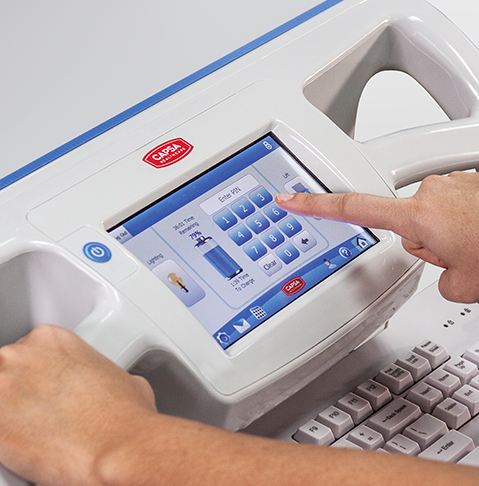 WorkStation cart for prescribing and administering medication, with touch screen and interface, and "N-Sight" fleet management software.
Its touch interface offers unlimited possibilities, such as a notification system, to report incidences to the maintenance department, etc.
It features fleet management software that analyses how each cart is being used, battery level, hours of use, number of unblocking events… in order to identify underused carts and redistribute the fleet, or to identify carts with battery problems, etc.
https://www.capsahealthcare.com/wp-content/uploads/2018/10/M38e_Product_Sheet_CHC819.pdf