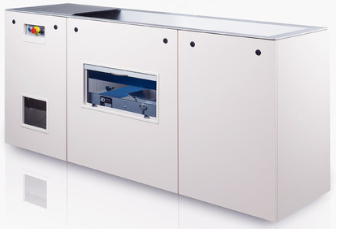 MT Optimat/MT Integrated takes cares of the entire medication storage process without the chemist's participation.
Easy connection with MT.XL and available in several colours.
Fully automated operations.
Manual production selection is always available.
Minimum consumption thanks to its low-voltage technology.
Easy installation.
It processes more than 5 boxes per minute.
It stores up to 4,000 boxes.
Ergonomic load (MT Integrated).
Its compact size can fit in any space (MT Integrated).